About Kintraks
Kintraks is an animal record system which is useful for any breeder or animal enthusiast. Simply enter the species
and breed to customise it to any animal of your choice. Use a variety of storage options and functions to enhance
and simplify your animal breeding and record keeping.
Got an older computer?
Kintraks Animal Breeder runs FREE AND UNRESTRICTED on Windows 8.1 and earlier, Mac Sierra and earlier, and all Linux distros

One off purchase (25.00 AUD) - never pay again for upgrades and support
* Use the one program to create separate databases for as many species as you like.
* Keep thousands of records in one location, search and retrieve information instantly.
* Automatically create family trees, descendant tables and calculates inbreeding coefficient.
* Store individual photographs, browse your records like a photo album.
* Print your own custom pedigree certificates and photo pages.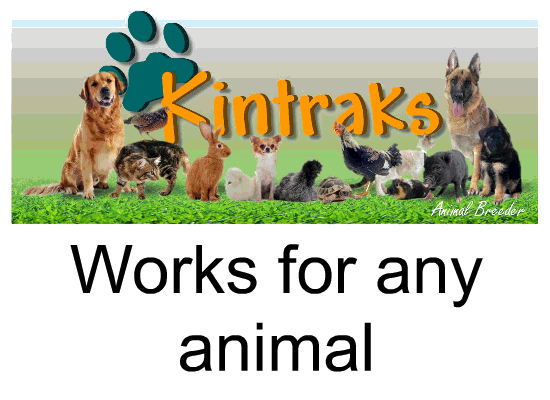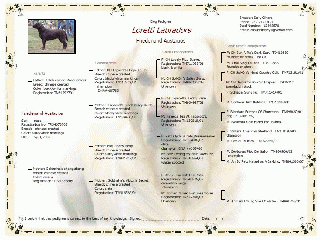 * Export your pedigree to other file formats including Adobe Acrobat for email or Web.
* Nine information tabs show different aspects of your animals - Notes, Family Tree, Descendants,
Matings, Health, Shows, Sold Stock, Inbreeding coefficient and Contacts.
* Add a background and logo to your pedigrees - create your own or use one from our collection
* Custom fields allow you to store your own choice of animal details and display them in your pedigree
* Full user support via email

Beware of programs emulating Kintraks features
Whether you use the trial version or purchase an unlock key, the program and your data is always yours forever.
Beware of programs which require user verification over the Internet just to open the program. Your access
can be denied at anytime or you may have to pay ongoing fees to keep it active.
Kintraks doesn't collect or require personal information to run. Access to the program and updates are always
free and accessible to every user.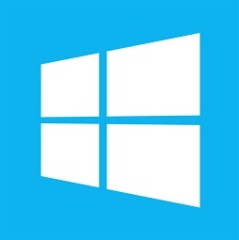 Versions for Windows, Mac and Linux

Program requirements - All Windows from Windows 95 up to and including Windows 10, Mac OSX 10.0 onwards, Most modern Linux distros
Minimum Pentium II processor or equivalent, 64mb RAM